The Allan Block stacks beautifully and creates a smooth and fluid finish for every wall, bringing a refined look of classic natural beauty to any landscape.
The Allan Block stacks beautifully and creates a smooth and fluid finish for every wall, bringing a refined look of classic natural beauty to any landscape.
The ultimate edge restraint for hard landscape surfaces, whether it be asphalt, resin bonded or loose gravel, blocks, bricks or paving slab.
AquaDuct is an innovative low cost solution to get water away from the end of culverts and prevent erosion around and under culverts. Install AquaDuct in long lengths where access is difficult to channel water to the base of steep slopes in a controlled way.
Armourflow FS6 is a strip filter drain designed specifically for drainage and gas venting applications.
Armourflow protects waterproofing coatings and channels water efficiently to the drainage system, preventing hydrostatic pressure build up.
Cirtex® rigid Barrier Mesh is a highly visible orange mesh designed to withstand harsh conditions.
Bentofix thermal lock GCL's are needle punched reinforced composites which combine two durable geotextile outer layers and a uniform core of high swelling powdered sodium bentonite clay to form a hydraulic barrier.
BioCoir is biodegradable coconut fibre matting for erosion and sediment control and landscaping applications.
BioCoir Coir Logs are commonly used in stream banks and waterway engineering and beautification projects to prevent erosion and allow vegetation to establish.
BioWool is a biodegradable wool matting for erosion and sediment control and landscaping applications. BioWool is ideal for protecting cut faces and exposed soil from erosion caused wind and water.
Cesspit filtration filter bags are temporary filtration inserts used during construction and maintenance of subdivision roading designed to filter out silt and debris.
Cesspit Filter Dam is a simple solution to filter out silt and debris. It is used as a temporary control when repairing water mains and small roadside repairs. Filter Dams are quick and simple to install.
Danline rope is manufactured from high tenacity polypropylene yarns. Danline offers easy handling, high strength and is abrasion resistant.
Cirtex Anti-Seep Collars provide an effective and quick alternative to pouring an onsite concrete collar around discharge pipes for Sediment Retention Ponds and Decanting Earth Bunds.
Gabions are a wire basket that are filled with rock and used for retaining structures and erosion protection applications.
Our robust and easy to use Hog Ring Guns are available for hire or purchase to increase speed and quality of gabion and rock mattress installation.
The perfect solution for attaching hog rings quickly and easily. Use with SiltFence and Barrier Mesh.
General purpose heavyweight black Polythene is used in the building and civil construction industries. It has a wide range of uses from erosion protection and covering contaminated soils to under concrete, preventing moisture from coming up through the concrete layer.
Cirtex Rockfall mesh is woven in a unique double twist weave providing a robust product and minimising the potential to unravel.
Used for site set out stakes, general survey work, and building control work on site.
Wick Drains can be of significant assistance in increasing the speed of consolidation of very soft soils and ultimately increasing the shear strength of the soil such that some engineering structure may be constructed.
Duraflow biplanar and triplanar drainage nets are suitable for large scale drainage applications in landfill bases and capping layers.
DuraFlow Q is a three-dimensional composite product, consisting of a drainage core and firmly attached filter nonwoven geotextiles for drainage applications.
DuraForce AS series geotextiles are manufactured and tested to exact quality standards and rated according to the NZTA F/7 specification for geotextiles. Available in a range of grades depending on the particular engineering application required.
DuraForce C range of geotextiles are manufactured using today's most advanced technology and are specially designed for the harsh conditions found in coastal and shoreline areas.
DuraForce woven geotextiles are suited to applications where the primary function is one of separation with a secondary benefit of reinforcement.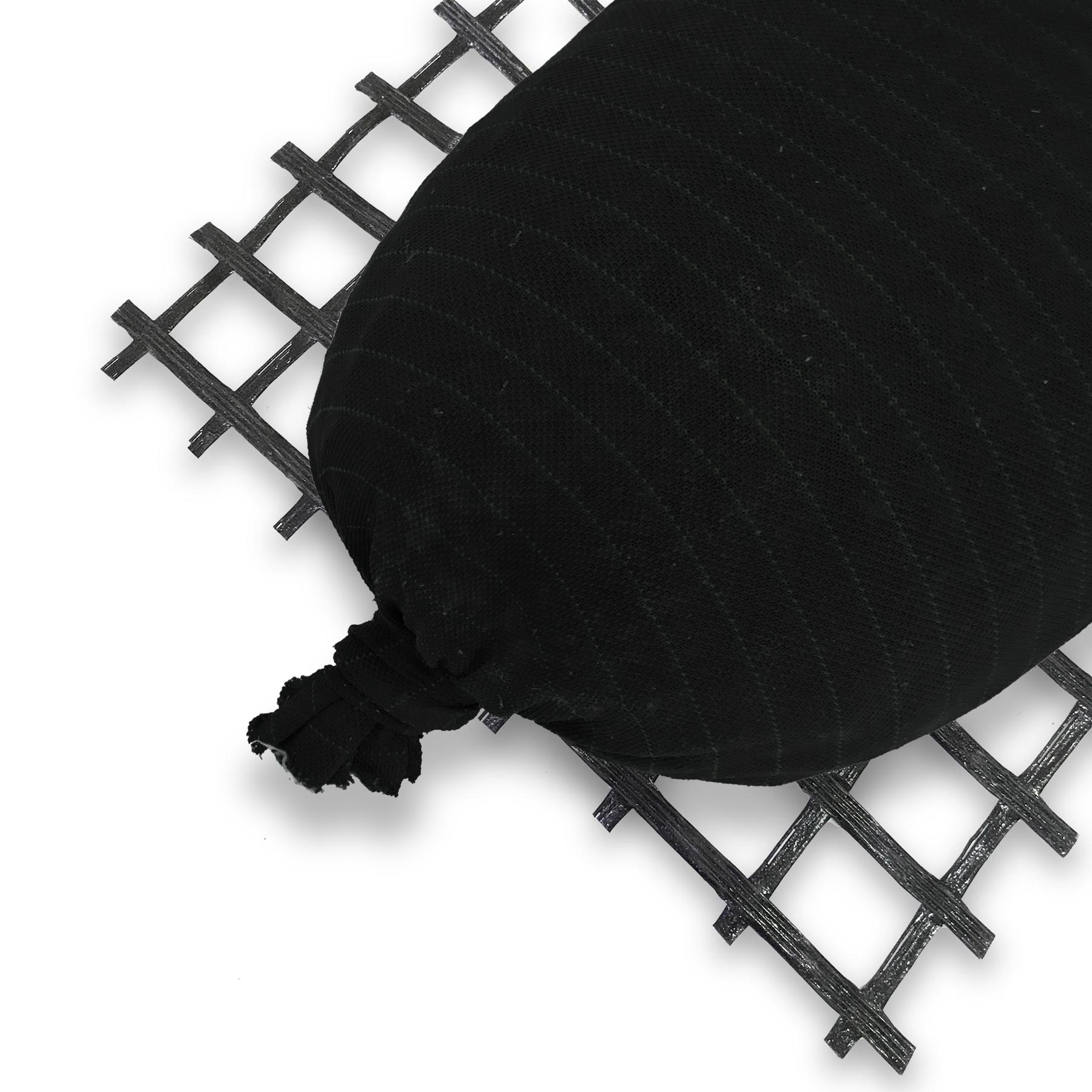 The DuraGreen System is a proven engineered solution for slopes up to 70° which require a vegetated facing.
DuraGrid is a range of polypropylene biaxial geogrids for use in base course reinforcement and sub-grade stabilisation applications such as road pavements, reinforced foundations and working platforms on soft ground.
Cirtex® DuraMat pins are a 400mm long, 12mm diameter galvanised pin designed to secure steel mesh and high-performance turf reinforcement matting.
DuraMat RF is a three-dimensional composite erosion and protection matting reinforced with a long life double twist steel mesh.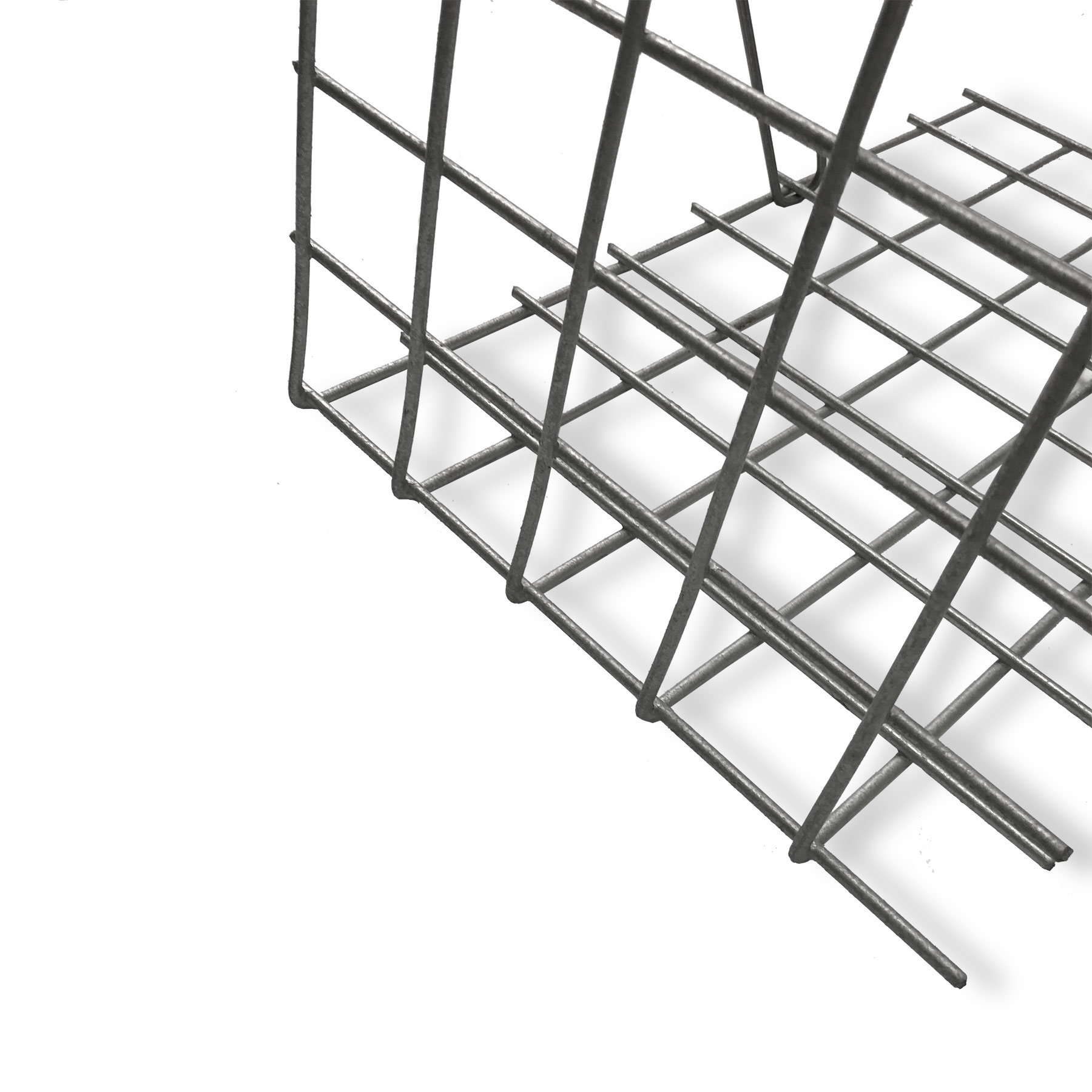 The DuraMesh system is a proven, engineered, reinforced soil system with a steel mesh facing for slopes up to 90°.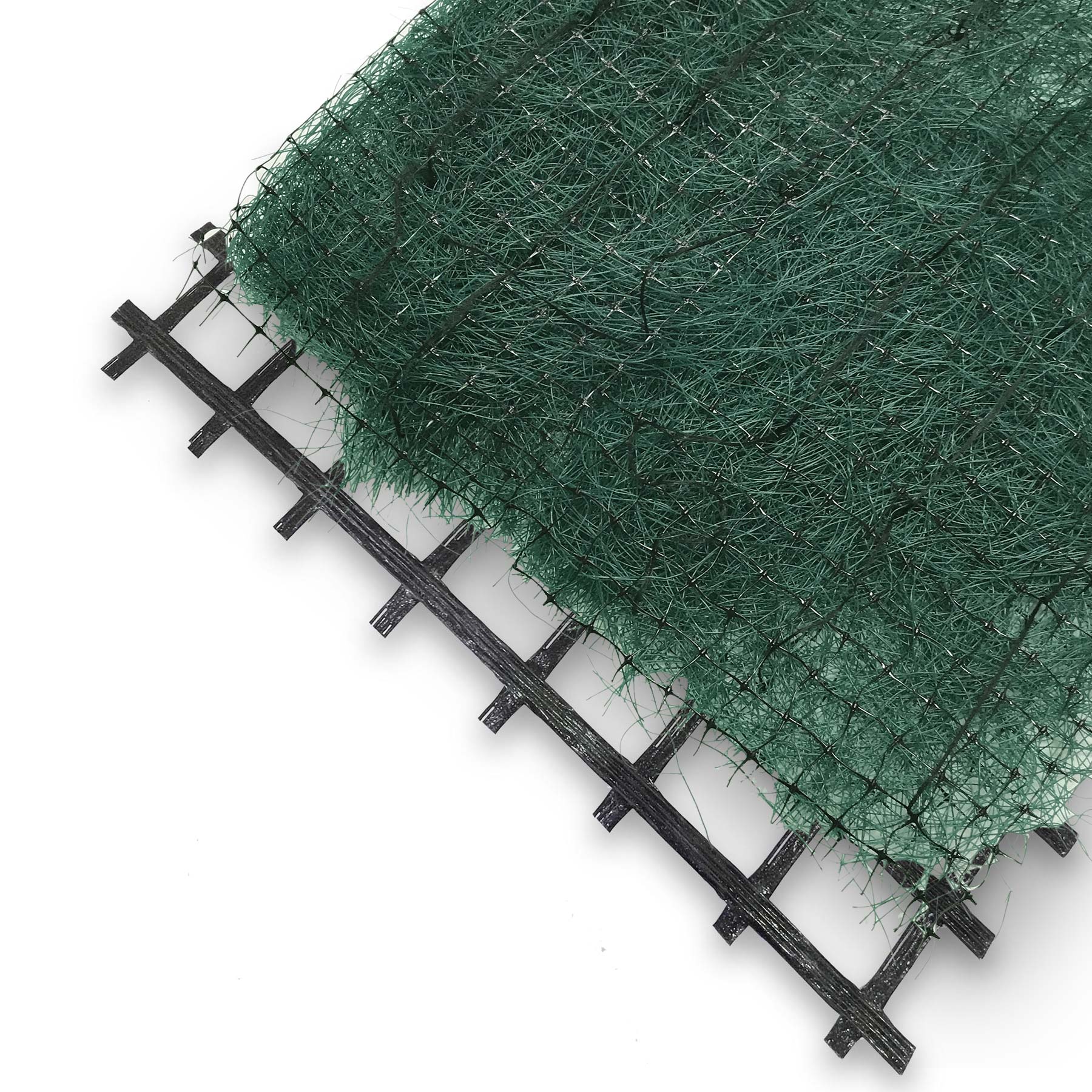 The DuraSlope system is for slopes up to 45º utilising primary structural geogrids for internal stability of the slope.
Ecoduty Biodegradable Stakes are ideal to secure ground covers around parks, homes and schools where the risk of personal injury on a rusted steel pin is high.
EcoMat is a 100% biodegradable woven matting produced from jute threads. EcoMat is used to prevent erosion while vegetation is established, protect steep slopes from erosion and planting areas.
ECP2 Turf Reinforcement mats are a three-dimensional matrix of UV stabilised polypropylene fibres, allowing vegetation to be established in high-stress environments.
EnviroForce is a black nonwoven needle punched geotextile primarily used for erosion and sediment control applications i.e spillways and Sediment Retention Ponds.
EnviroSieve Dewatering Tubes are manufactured from a high flow woven geotextile, and are used in a wide range of dewatering applications.
EnviroSieve Turbidity Curtains are a floating barrier, ideal for containing waterborne sediments when working in marine environments, lakes and waterways.
Filter Plus is a premium nonwoven geotextile filter fabric. With its small roll size, it is used for subsoil drainage filtration and separation, by preventing the intermixing of aggregates and soils in smaller applications.
Filter Sleeve is a tested and proven solution for protecting subsoil drains from sedimentation. Readily available, cost effective and proven to perform, Filter Sleeve is your first choice for protecting perforated pipe subsoil drains.
The FilterPod is a prefabricated drop in catch pit filter, these are used to prevent water-borne sediment entering the stormwater system.
FlexiFlume is a cost-effective product to remove water in a controlled way from culverts, sediment ponds, stream diversions and other applications around a site, preventing erosion and scour.
The Cirtex® Floc Shed is a rain activated device to dose the correct volume of flocculant into a sediment pond or decanting earth bund during a rain event.
Fortrac® 3D range offers a stabilisation solution that resists the downward forces of soil mass and achieves a strong bond with soil particles and plant roots.
Geoter is especially designed for reinforcement of embankments on soft soils, road foundations, and supporting structures, fills and slopes.
Geotextile sand containers can be adapted for use in a variety of ways for coastal erosion protection.
GridTex is a combination of DuraGrid polypropylene geogrid for stabilisation and reinforcement, combined with a 200gsm nonwoven geotextile for separation and filtration.
Cirtex Ground Staples are made using galvanised spring steel for securing any fabric to the ground.
HaTelit Asphalt Reinforcement Grid reduces reflective cracking in asphalt which in turn saves time and money spent on maintenance. SamiGrid is a composite product consisting of an asphalt reinforcement grid.
PavePro is a commercial grade of permeable paving to stabilise gravel or stones.
PaveSeal is a nonwoven PET geotextile used in the repair and maintenance of pavement surfaces.
Plati-Drain is a unique solution that reduces pore water pressure within clay slopes and behind retaining walls.
Platipus® Anchors has over 30 years experience and has proven that the combination of Percussive Driven Earth Anchors (PDEAS®) and a high strength facing material to support the load generated by the PEDA will stabilize and prevent erosion in these applications.
The Platipus percussion driven earth anchors offer a lightweight corrosion resistant anchor that can be driven from ground level using conventional portable equipment.
Platipus percussion driven mechanical anchors are a unique, modern and versatile device that can be rapidly installed into most displaceable ground conditions.
The Cirtex T-Bar Decant System is a quick and easy solution for dewatering Sediment Retention Ponds and Decanting Earth Bunds.
ProTac is a self-adhering waterproofing membrane used in conjunction with resurfacing and overlaying operations and in pipe/culvert bandage operations to seal joints.
Pyramat grass reinforcement systems allow the use of eco-friendly and aesthetically enhanced vegetated surfaces on steep slopes and swales where previously unsightly hard armour systems were required.
RainSmart Drainage Cell provides a perfect solution for subsoil drainage and gas collection systems, as well as low impact design and weight sensitive applications such as roof gardens. The drainage cell offers a uniform surface along with an internal void space for effective drainage of excess water.
The RainSmart modular tank system is suited for subsurface, infiltration, retention and detention stormwater applications. This system allows the designer to efficiently control the build up of sediments in the tank and allows for flushing of the system if ever required.
Rock Mattresses are a thin profile gabion and traditionally have been used in applications such as creek and channel linings where long term scour is an issue.
Rocklok is an attractive and economical segmental block system, offering superior strength and performance.
Root Barrier is a 1mm thick polyethylene textured sheet which provides a great solution for re-directing tree roots downwards and preventing potential damage to building foundations, roads and car parks.
Polypropylene and Hessian sandbags are commonly used for water diversion and weighing down objects around construction sites. Available pre-filled or flat packed.
The Shear Lock Engineered Slope Retention System is an innovative and cost-effective way to protect slopes from potential landslides and to repair existing landslides.
Signal® marking paint is a quality, yet cost effective paint, supplied in 400ml cans, (12 cans per carton) in a wide range of colours.
SiltFence is a woven geotextile consisting of strong, rot resistant, chemically stable long chain synthetic polymer materials, dimensionally stable with each other.
Choose from our range of Pins and Clips to secure your SiltFence on site.
A quick and effective way of managing sediment runoff into culverts and waterways.
Tapes and Flag on a Rope provide a quick and easy solution for a visual a barrier around the site.
The Sleeve-It design allows stable fence footings to be integrated into the support structure of the SRW while it is being constructed.
The Staple Ease is dedicated to help contractors do more with less effort, making the installation of the Ecoduty Biodegradable Stakes is simple and up to 50% quicker than the traditional method of installing them by hand.
The Staple Wasp Gun is a great installation tool for use when securing different geotextile and ground covers in place and works up to ten times the speed of hand installation.
Cirtex Steel Y Posts are a strong durable post used for many applications on an civil construction site.
StrataGrid is a high-performance soil reinforcement geogrid. It is manufactured from polyester yarns that have a high molecular weight and excellent tensile strength.
The three-dimensional honeycomb structure of the StataWeb system provides superior reinforcing power for some of the most challenging civil engineering issues that we are faced in New Zealand today.
Super SiltFence is the combination of a double layer silt fence material supported with a galvanised wire mesh.
SureFlex grass protection mesh is a robust way to protect grassed areas from pedestrian and vehicle damage.
SurePave offers an attractive alternative to concrete and asphalt pavements and concrete grass stabilisation products.
The high-performance T-RECS Turf Reinforcement Mat is a permanent woven polypropylene geotextile that can be used to replace costly hard armour systems such as concrete, rock or gabion mattresses.
Made from a unique extrusion technique, Tenax 3D Triplaner grids are an integrally formed geogrid that is specifically shaped to maximise aggregate interlock and improve the composite stiffness of the aggregate/geogrid mass.
The Triton Stormwater system is suited for subsurface stormwater management including infiltration, retention, detention and conveyance. It is essential to properly contain sediments, contaminants, and surface runoff in order to meet environmental regulations and create world-class projects.
Cirtex® wire can be used along with SiltFence and Super SiltFence placed both at the top and center to give the support needed.
A solid, welded Y Post driver for easy installation of Steel Y Posts.
Can't find what you're looking for?