What are current users saying about CAPLab?
Heard about CAPLab, but not yet registered?
See the screenshot here of what CAPLab produces and just how easy it makes Pavement Design: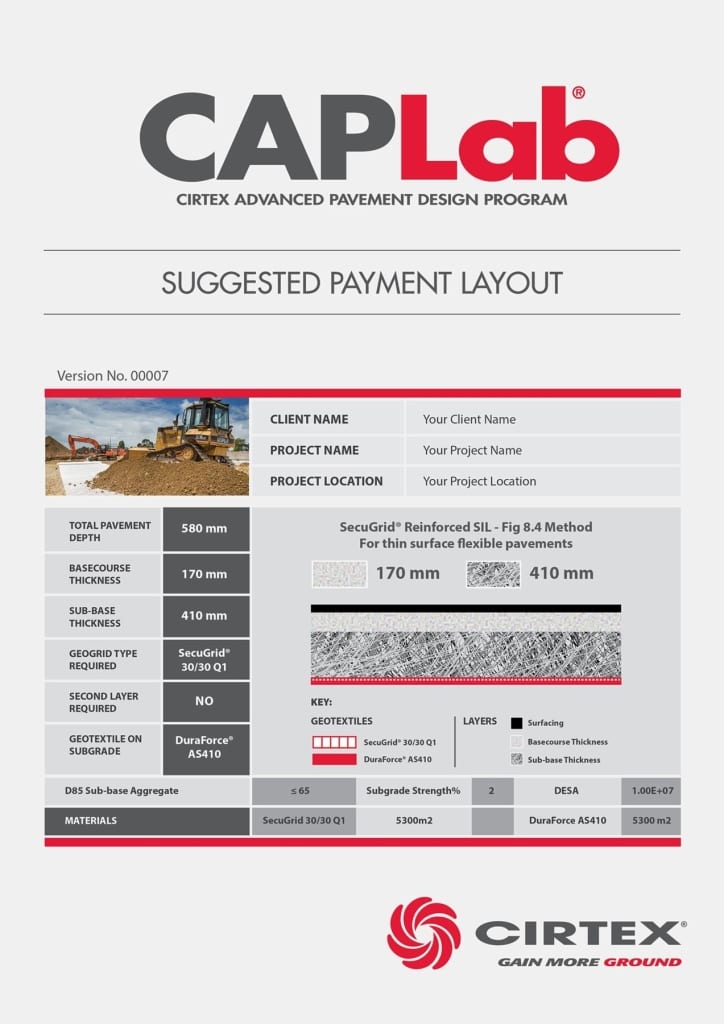 Hear what CAPLab users have to say about it:
"Just finished using it on a pavement design and it seemed to be really easy to use and it just made sense! The pavement performance made the grade too which was great!"
"the new version looks great with all the cost comparisons etc., really looking forward to using it and introducing it to the rest of the team."
"it's fantastic to be able to have a tool that gives me the benefits of using a geogrid in a pavement! It makes it so simple!"
To learn more about CAPLab, view our overview video here and register for your copy today.
Already have CAPLab – post your comments below, and let us know how you have found it.